The Innovation Center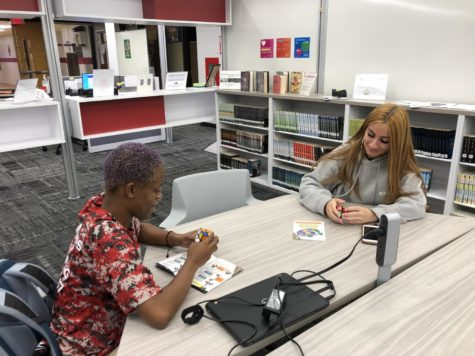 The Innovation Center is the newest addition to MRHS.  With 21st Century state of the art equipment being put into the Innovation Center, students and teachers have been amazed by what the school is now offering. Since the library was built ten years after the school first started, the library renovation was long overdue. As the years passed, technology has become a bigger part of the world and it is now the main focus in the Innovation Center. The Innovation Center houses a presentation room with stadium style seating which is very similar to a college classroom. In the main area, there are plenty of tables and desks that can be used for group work. The innovation center also has comfy seating that allows students to relax, read a book or work more comfortably than they could in a classroom. Charging stations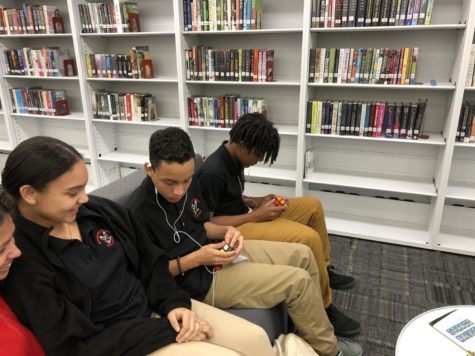 are available to charge many devices, student Chromebooks included, all at the same time. MRHS hopes the center will become a place where students can feel comfortable going during their lunches, free periods or even after school.
Teachers are also taking great advantage of the new technology and space the center offers. Mr. Yob is now able to teach Drone classes during 5th and 8th period! Students actually fly drones, practice simulations with VR goggles, and design and create parts using the center's three 3D printers. It is quite amazing. Other classes are welcome to use the space, but they must be with their teachers.
There are also many clubs held in the Innovation Center such as: Book Club, Battle of the Books, Adventure Club, Comic Book Club, and the MRHS Student Council. The Innovation Center opens at 7:45 am and closes at 3:00 pm. Students and Faculty are always welcome to visit the center anytime during those hours.
There are more exciting changes to come to the Innovation Center over the next 5 years, so keep a lookout!