Digitized Ghosts Come Alive to Haunt the MRHS Halls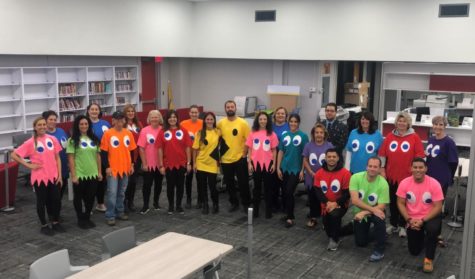 You're never too old for Halloween fun and the teachers at MRHS have proven it! Nostalgia for the 1980's coupled with Mr. and Mrs. Ala's help, allowed teachers to be transformed into digitized Pac-Man eating ghosts. While the original video game saw only four ghosts, Blinky, Pinky, Inky, and Clyde, the MRHS halls were haunted with many more colorful ghosts.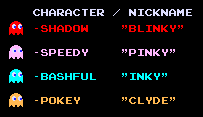 "It's great to see the teachers showing unified school spirit (literally) and it shows the students that their teachers are fun-loving people, too." said, Mr. Bamford the school's Teacher of Dramatic Arts. With the school's move toward creating a community of caring and respect, these are important messages for the teachers to send out to the student community.