Winter Break Reading Recommendations 2020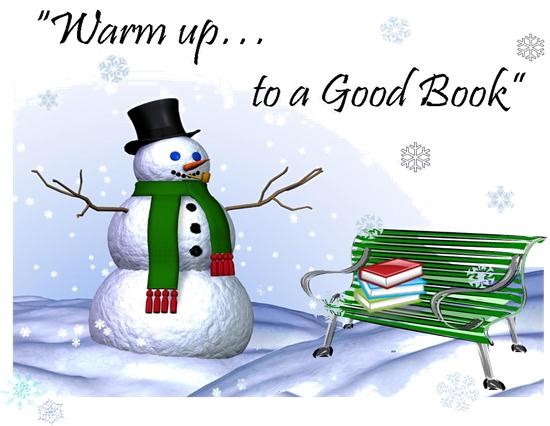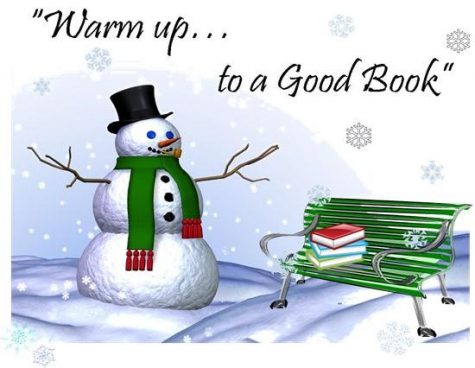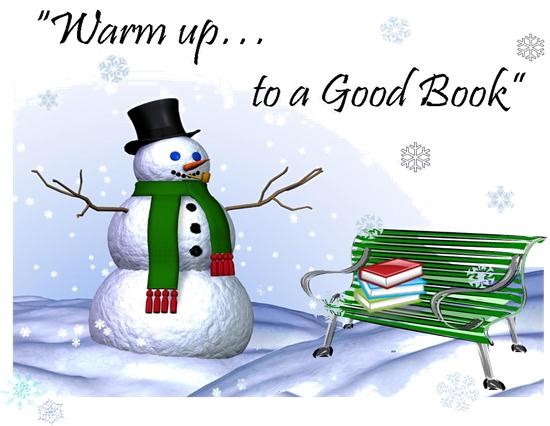 Treat yourself to a good book!
Recent Reads I Really Liked:
#The Dutch House by Ann Patchett is a story of siblings, Danny and Maeve Conroy, their obsessive connection with the iconic family house they lived in as young children and how their lives unfolded over the years. The story is narrated by Danny over multiple non-linear time periods. A great listen, narrated by Tom Hanks and a great family saga, a recent favorite of mine.
The Honey Bus: A Memoir of Loss, Courage and a Girl Saved by Bees
by Meredith May. An extraordinary story of a girl, her grandfather and one of nature's most mysterious and beguiling creatures: the honeybee. Part memoir, part beekeeping odyssey, The Honey Bus is an unforgettable story about finding home in the most unusual of places, and how a tiny, little-understood insect could save a life. You'll be surprised what you can learn from a bee, a very sweet story!
The Extraordinary Life of Sam Hell by Robert Dugoni. Sam Hill always saw the world through different eyes. Born with red pupils, he was called "Devil Boy" by his classmates; "God's will" is what his mother called his ocular albinism. Her words were of little comfort, but Sam persevered, buoyed by his mother's devout faith, his father's practical wisdom, and his two other misfit friends.
As Bright as Heaven, by Susan Meissner. An historical novel set in Philadelphia during the Spanish flu epidemic of 1918, which tells the story of a family reborn through loss and love. As Bright as Heaven is the compelling story of a mother and her daughters who find themselves in a harsh world, not of their making, which will either crush their resolve to survive or purify it.
The Island of Sea Women by Lisa See. See is one of my favorite authors and she did not disappoint. This beautiful, thoughtful novel illuminates a unique and unforgettable culture, one where the women are in charge, engaging in dangerous physical work, and the men take care of the children. A classic Lisa See story—one of women's friendships and the larger forces that shape them—The Island of Sea Women introduces readers to the fierce female divers of Jeju Island and the dramatic history that shaped their lives.
The Perfect Mother by Aimee Molloy. An addictive psychological thriller about a group of women whose lives become unexpectedly connected when one of their newborns goes missing. As the police bungle the investigation and the media begin to scrutinize the mothers in the days that follow, damaging secrets are exposed, marriages are tested, and friendships are formed and fractured.
Miracle Creek by Angie Kim.  In a small town in Virginia, a group of people know each other because they're part of a special treatment center, a hyperbaric chamber that may cure a range of conditions from infertility to autism. But then the chamber explodes, two people die, and it's clear the explosion wasn't an accident. A powerful showdown unfolds as the story moves across characters who are all maybe keeping secrets, hiding betrayals. Chapter by chapter, we shift alliances and gather evidence: Was it the careless mother of a patient? Was it the owners, hoping to cash in on a big insurance payment and send their daughter to college? Could it have been a protester, trying to prove the treatment isn't safe?
Lock Every Door by Riley Sager. No visitors. No nights spent away from the apartment. No disturbing the other residents, all of whom are rich or famous or both. These are the only rules for Jules Larsen's new job as an apartment sitter at the Bartholomew, one of Manhattan's most high-profile and mysterious buildings. This kept my attention, but was not my favorite suspense novel.
Some old Favorites:
#Pachinko, Min Jin Lee. A New York Times Top Ten Book of the Year and National Book Award finalist, Pachinko is an "extraordinary epic" of four generations of a poor Korean immigrant family as they fight to control their destiny in 20th-century Japan
#*Beneath a Scarlet Sky by Mark Sullivan. Based on the true story of a forgotten hero, the USA Today and #1 Amazon Charts bestseller Beneath a Scarlet Sky is the triumphant, epic tale of one young man's incredible courage and resilience during one of history's darkest hours.
#Before We Were Yours, Lisa Wingate. Two families, generations apart, are forever changed by a heartbreaking injustice in this poignant novel, inspired by a true story, for fans of Orphan Train and The Nightingale. This is a favorite of mine.
#The Great Alone, Kristin Hannah Alaska, 1974. Unpredictable. Unforgiving. Untamed. For a family in crisis, the ultimate test of survival. Ernt Allbright, a former POW, comes home from the Vietnam War a changed and volatile man. When he loses yet another job, he makes an impulsive decision: he will move his family north, to Alaska, where they will live off the grid in America's last true frontier.
#*Educated: A Memoir, Tara Westover An unforgettable memoir about a young girl who, kept out of school, leaves her survivalist family and goes on to earn a PhD from Cambridge University. "A coming-of-age memoir reminiscent of The Glass Castle."—O: The Oprah Magazine

On My "To Read" List
When All is Said by Anne Griffin. A tale of a single night. The story of a lifetime.
If you had to pick five people to sum up your life, who would they be? If you were to raise a glass to each of them, what would you say? And what would you learn about yourself, when all is said and done? This is the story of Maurice Hannigan, who, over the course of a Saturday night in June, orders five different drinks at the Rainford House Hotel. With each he toasts a person vital to him: his doomed older brother, his troubled sister-in-law, his daughter of fifteen minutes, his son far off in America, and his late, lamented wife. And through these people, the ones who left him behind, he tells the story of his own life, with all its regrets and feuds, loves and triumphs.
*Nonfiction   #Personal Favorite