The American Dream Mall Is Open
The American Dream Mall in East Rutherford, New Jersey has begun its 4 chapter opening. The mall has been nearly two decades in the making, with it first breaking ground in 2004. Originally called Xanadu and owned by Lehman Bros the mall was bought by Triple Five Group (who also owns the Mall of America in Minnesota) and the construction finally continued. Once in the hands of Triple Five Group plans were made to add an indoor waterpark, theme park, and 350 retail shops.
The first phase of opening, Chapter 1, took place on October 25th, 2019. With the opening, the Nickelodeon Universe Theme Park and NHL-Regulation-size ice rink were unveiled. In the theme park, there is something for everyone. The park has thrill rides, family rides, and rides for kids. In total, the park has 35 rides, including a record-breaking roller coaster. The ice rink will eventually be open for free skate, as well as figure skating and hockey tournaments.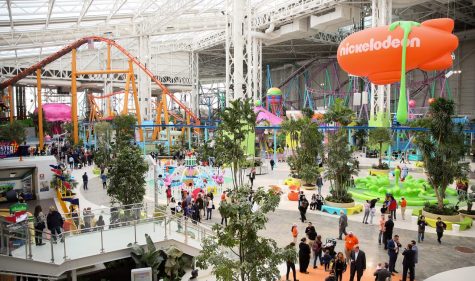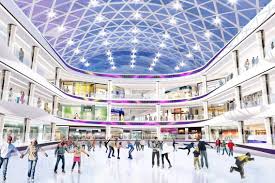 The second phase of opening, Chapter 2, took place on November 27th, 2019. With the opening, DreamWorks water park was fully functioning and includes 40 slides and 15 attractions. The waterpark has the world's largest wave pool and tallest indoor body slide. You can also hang out in luxurious cabanas.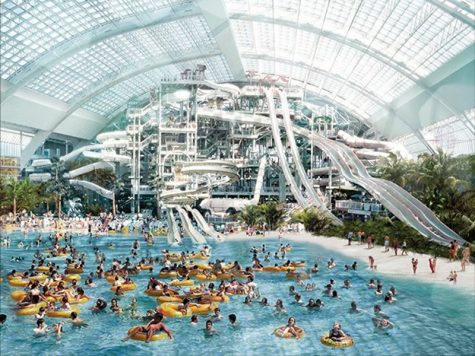 On December 5th, 2019, Chapter 3 saw the opening of Big Snow, North America's first real snow indoor ski slope. The snow park is 16 stories high and is kept at 28 degrees Fahrenheit all year-round. A total of 5,500 tons of snow will be used in the park. The Big Snow slope is approximately 800 feet long and 200 feet wide so there is plenty of room so everyone can enjoy it.
The fourth and final phase, Chapter 4, will arrive on March 4th, 2020. This last phase will include the opening of 350 retail stores and 100 eateries and restaurants. Some of the larger anchor stores will include Saks 5th Avenue, Zara, H & M, and Tiffany & Co.  A few of the larger restaurants will include American Dream has said that it will have the first Kosher food hall in the U.S. in a retail and entertainment destination.