Super Bowl Commercials: the Good, the Bad, and the Funny!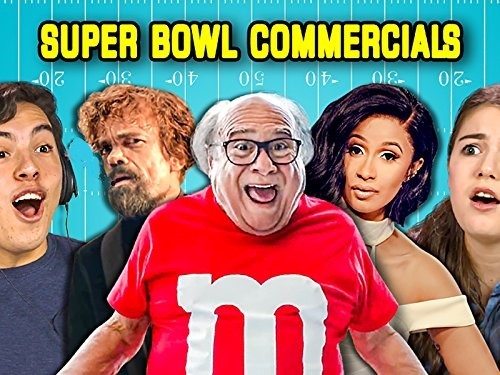 The Super Bowl is an annual championship game of the NFL. The game is usually played one Sunday between mid-January to early February. Each year the game is hosted by a different city. The Super Bowl is broadcast in more than 170 countries every year. This year's Super Bowl was held at the Hard Rock Stadium in Miami Gardens, Florida. 
Every year companies spend tons of money to have their ads shown at the Super Bowl. This year ads cost at least $5.6 million per 30 seconds. Companies have spent an estimated $435 million for the 2020 Super Bowl commercials. Throughout all of the Super Bowls there have been many amazing commercials, but there have also been many bad ones. This year most of the commercials were amazing, but some of them were really bad because too many things happened at once during the 60 second ads. 
Some of the criticized commercials included Snickers, Sabra, and Budweiser. In the Snickers commercial, they make it seem as if a snickers bar can help with many problems, but they don't properly show how Snickers can solve all of the world's problems. Sabra Hummus took a different approach when they flooded their commercial with Internet celebrities. One problem with this kind of ad campaign is that many people don't know who all of the trending Internet stars are so the audience can feel isolated from the joke. When it came to Budweiser, the public complained that they wanted to see the famous Clydesdale horses that have become an icon of the brand.
When all was said and done, the overall opinion about this year's Super Bowl commercials was that they were not worth the millions of dollars spent on them. A lot of Super Bowl watchers said they use the commercial time to grab snacks and text messages to friends about what is happening in the game. Perhaps some Internet pop up ads would be money better spent next year.