La Educación en Peru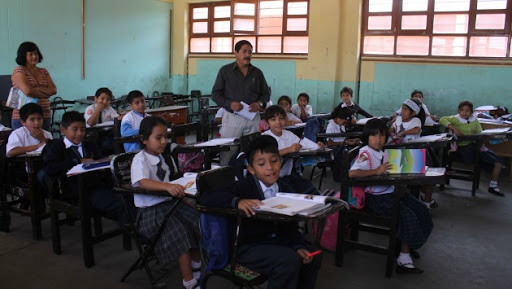 De acuerdo con datos del Ministerio de la Educación, "la tasa de analfabetismo en el Perú es de 5.9%, siendo más de 1 millón 300 mil las personas que no saben leer ni escribir." 
Las personas analfabetas tienen probabilidades muy bajas de conseguir un trabajo y son muy propensas a que sus familiares presenten las mismas dificultades.
"Las Regiones con más niveles de analfabetismo en Perú son: Apurímac, Huancavelica, huánuco, y Ayacucho con tasas que varían entre  12% y 15% superando el promedio nacional."
Perú es el país que menos invierte en educación en Sudamérica tomando en cuenta el porcentaje del PBI.
"Apenas el 3.7% del PIB (Producto Interno Bruto) es destinado a actividades educativas", así, el presupuesto promedio de una escuela regular por alumno es de 459 soles ( 135.18 dollars).
Hay un aproximado de 1,4 millones de jóvenes entre 15 y 29 años que no estudian ni trabajan.   
Yo creo que es injusto que los jóvenes no puedan estudiar ya que sienten que deben empezar a trabajar para poder ayudar a sus familias.
Con lo que es el problema económico la mayoría de escuelas así sean públicas tu tienes que pagar por tus libros, cuadernos y por todo lo que necesites para la escuela. 
Eso es un gasto muy grande y por eso creo que el dinero es uno de los problemas mayores. Como resultado, los jóvenes dejan la escuela para poder trabajar y ayudar a sus familiares.                                                          
Interpretation:  As a South-American country, Peru invests the least in educating its youth.  This continues to be problematic, resulting in a very high percentage of illiterate students.  Students have to also pay for their books and all school supplies. In my opinion, it's unfair that so many young adults have to drop out of school to work and help support their families.