Falcon Females Release First Podcast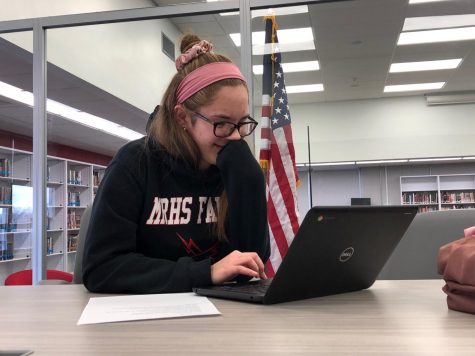 With a lot of help from Ms. Morstatt, the Falcon Females (a new podcasting group) recorded, edited, and posted their very first podcast of the year, Women Who Inspire. The endeavor took a few weeks because research needed to be completed, scripts needed to be written, and the group needed to learn how to use the various equipment and apps to create and upload their podcast.
Now that they have worked out the kinks, so to speak, the Falcon Females are already working on their next podcast featuring Irish Americans just in time for Saint Patrick's Day. Moving forward, the Falcon Females hope to expand their podcast topics and formats. Talks of a podcast book group and news headline cast are in the works.
If you have a great podcast idea or you just want to write an article for the Falcon Flyer, fill out the Google Form that can be found under the Story Ideas heading at the top of the Flyer website.