La educación en latinoamérica- Uruguay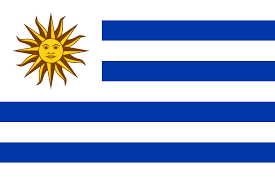 En Uruguay el gobierno les da a los niños educación hasta que ellos cumplen catorce años. Los niños tienen que entrar a la escuela cuando tienen seis años de edad. También la educación en  Uruguay se enfoca más en la inteligencia emocional que cosas como matemáticas. Esto me sorprendió porque aquí en los Estados Unidos estudiamos más matemáticas, inglés, historia y ciencias, pero no en clases de inteligencia emocional. Yo creo que esto es algo que los Estados Unidos deberían hacer también. 
Este país tiene muchas buenas cosas en su sistema de educación, pero necesita hacer más cambios positivos para los niños. Uruguay es el segundo país en Latino América con más suicidios. Muchos niños en Uruguay nacen pobre y en realidad, uno de cada cinco niños nacen en la pobreza.
Fin. 
Interpretation:  In Uruguay free public education is offered through fourteen years of age.  The focus is more on the emotional intelligence of all students, starting at age six.  I feel that the U.S. should devote more to developing and supporting the emotional intelligence of all students. In my opinion, although the educational system of Uruguay has some good aspects, it really needs to make positive changes for the children.