Farewell Mr. Wetzel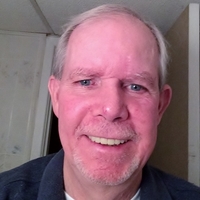 If you have spent any significant time walking the halls of Manchester Regional High School, then surely you must have seen the smiling, friendly face of Mr. Wetzel, one of the best substitute teachers the school has ever employed.
Born on April 18th at St. Joseph's Hospital in Paterson, New Jersey, Mr. Wetzel had a lifelong connection to Passaic County and its people. In l967 he graduated from Butler High School, where he was active in sports and played football. At first, Mr. Wetzel joined his father in the family luggage business, but his love of History put him on a different path.
Mr. Wetzel decided to go to Bloomfield College to earn a degree in teaching. He then spent his adult life teaching History in the Passaic County School System. When his time to retire arrived, Mr. Wetzel found that his love of teaching lived on and so he decided to return to teaching as a substitute.
To know Mr. Wetzel was to know that he loved all things historical, but he also loved to go hiking and visit his friends and family on Nantucket Island in Massachusetts. While he will be missed greatly, his memory will live on in all of the minds and hearts of the students he taught and the faculty members he befriended. Most of all, I will remember his perpetual smile and positive outlook.