My Role Model: Barack Obama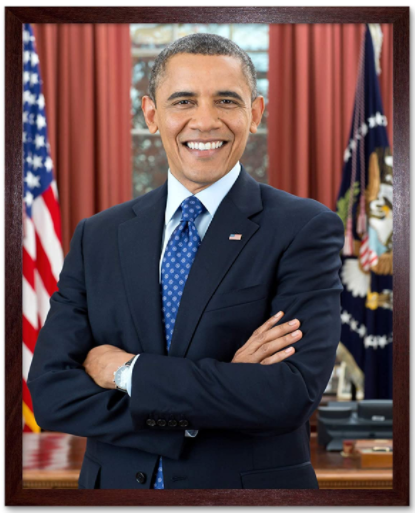 Barack Obama was the 44th president of the United States of America. He was born in Honolulu, Hawaii and went to Law school at Harvard University. He's an author of many books, and was a senator of the U.S and Illinois. His parents divorced and he only saw his father one more time when he was 10. He attended Occidental College in Los Angeles for two years before transferring to Columbia University in New York City where he got his bachelor's degree in political science. He returned to school years later and attended Harvard University's Law School. 
He became president January 20, 2009. Barack Obama is a great choice for being a role model because he was patient and positive throughout the whole campaign, debates and even the election.  Before he became President, he was a U.S Senate. According to Britannica, he was elected to the Illinois Senate. During his years as Senate, he helped pass legislation that tightened campaign finance regulations, expanded health care to poor families, and reformed criminal justice. In 2004, he was elected to the U.S Senate. While campaigning for the U.S Senate, he was beginning to get recognized. In February 2007, he announced that he was going to campaign for the presidential election. On August 27, Obama was officially the first African American President of the United States of America. Being that he was the first African American President, it gives kids hope and inspiration that they can do anything.
Leave a Comment