My Role Model: Katherine Johnson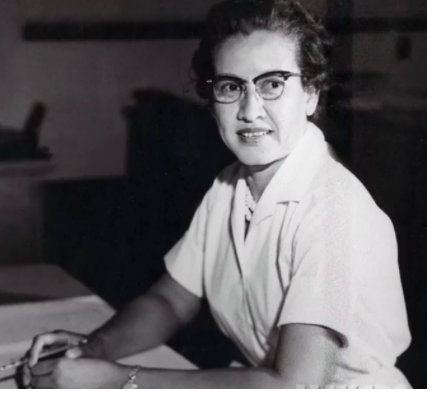 Katherine Johnson's legacy will forever be remembered for what she has accomplished for America. The reason I think Katherine Johnson is such a role model is because of her contributions to the US space program. Back in the 1960's she calculated the paths needed for a spacecraft to orbit the earth and later on that same math helped the US send a man to the moon. However before this in the late 1950's men could attend meetings and she changed the way meetings were held by being one of the first women to go to meetings at Nasa. She worked at Nasa for over thirty years. When she retired she would talk to students around the country about school. She encouraged students to keep studying and to work hard. She told them to learn more about math and science. In 2015 the 44th President Barack Obama awarded her with the Presidential Medal of Freedom. And In 2019 the united congress awarded her with the Congressional Gold Medal. She always said to never give up on their dreams.
The reason Katherine Johnson is a role model is because  she shows that if we have the determination, our skills and talents can take us as high as we wish to fly.