A look into Superbowl Fifty Five
Superbowl Sunday was unlike any we had ever seen before. Instead of a sold-out stadium of raving fans, they were limited to only 30,000 people. People wore masks and parties were limited in size or didn't even happen at all. Big companies like Budweiser didn't run their annual ads, instead choosing to donate that money towards COVID-19 relief. The halftime performance was much more toned down than in the past with fans not being able to come onto the field for the performance. High numbers of celebrities that normally filled the stands were replaced with cardboard cutouts. Overall the night was entertaining with the game, the performance, and of course the commercial.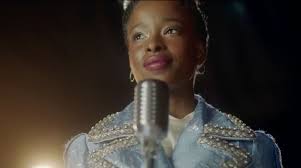 The night began with Amanda Gorman, a known activist, and poet, speaking during the pregame show. At only 22 she is breaking boundaries being the first poet to speak at the Super Bowl which she hopes will inspire others to continue to break boundaries. Prior to her performance, Gorman tweeted, "Poetry at the Super Bowl is a feat for art & our country, because it means we're thinking imaginatively about human connection even when we feel siloed." She performed a poem by the name of Chorus of the Captain in honor of three honorary captains that were selected. All three were regarded as pandemic heroes: a Los Angeles-based teacher named Trimaine Davis, who provided laptops and internet connections for students working from home during the lockdown, an ICU worker in Tampa Bay named Suzie Dorner, and a Marine veteran from Pittsburgh named James Martin, who founded the Wounded Warrior Project to help vulnerable children. After speaking at the 46th inauguration, she was invited to speak at the Superbowl due to her incredible voice and the power of her words. It was a chance to unite people and bring light to those who are working tirelessly to provide for their students, the country, and their families. In order to bring the poem to life even further, songwriter and producer, Rostam, set the poem to a piano composition.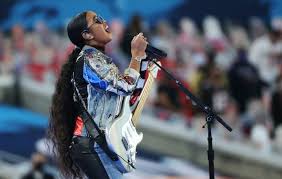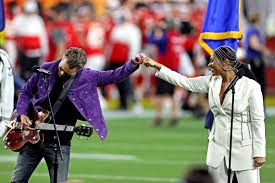 Following her performance grammy-winning artist, H.E.R. performed "America the Beautiful" before Jazmin Sullivan and Eric Church came together to sing their own rendition of the national anthem. While both these performances occurred, Warren Snipe, an ASL performer, signed along.
When the game finally started it was a momentous occasion for many reasons. It was the first time that a team played in their home stadium for the actual Superbowl game. This Superbowl was also Tom Brady's tenth appearance and he was seeking out his seventh win. As for the Chiefs, they were attempting the impressive feat of being back-to-back champions, an achievement that would have made history for the team. Although the game did not ultimately go in the favor of the Kansas City Chiefs, Patrick Mahomes played one of his best games, throwing a perfect pass while parallel to the field at one point. The final score saw the game to be 31-9 with the Tampa Bay Buccaneers winning the Superbowl and Tom Brady winning his seventh ring. With Brady winning this game he now holds more Superbowl trophies than the New England Patriots, the team where he used to play, and won most of his trophies.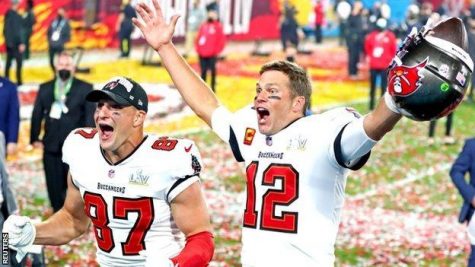 Women broke all kinds of barriers last night at the big game, which is a welcomed change to a league that has been dominated by men. On the staff of the Tampa Bay Buccaneers, Lori Locust, a defensive line assistant, and Maral Javadifar, assistant strength and conditioning coach marked history as the first time two women were coaching the game. Before 2015 there were no women coaches in the NFL but this past season marked a record eight women as coaches. It shows that the representation of women in sports truly does matter in order to continue inspiring other women and young girls to chase their own dreams. Another moment of history that occurred last night was Sarah Thomas is the first woman to be a referee in a Superbowl game. She became a regular referee in 2015 but was not a ref during a playoff game until 2019, and in those four years, she had to tuck her ponytail away. Before making her way to the NFL Sarah Thomas officiated college games, her first bowl game being in 2009, and her first Big Ten stadium game in 2011. Now 47, she is showing young girls and boys all over that they can do whatever they want, including refereeing in a man's game. More and more women officials have been popping up and demonstrating their own skills which is so important.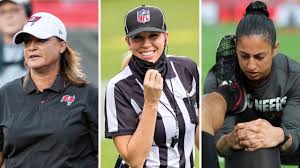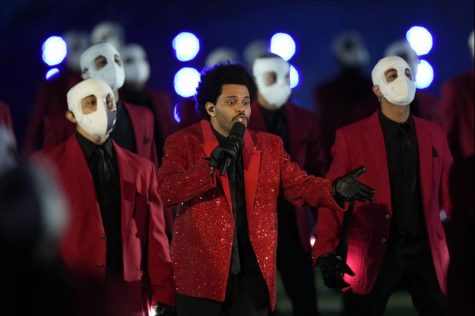 The Superbowl Halftime show presented by Pepsi was a new and unique experience. The Weeknd put on a dazzling performance singing many of his hit songs like "Can't Feel My Face" and "Earned It". He and each of his background dancers dressed in red and black suits. The dancers also had white bandages on their faces, along with a white mask, in homage to his album After Hours. The performance used many light displays, beginning with a large choir and instrumental section resembling the Las Vegas strip. At one point the stage parted and he went inside and a gold set of tunnels. The camera spun in all different directions creating an interesting illusion that there was more space than there actually was. The Weeknd and all his dancers finally entered the field where they broke into fun and almost chaotic dancing to match his hit, "Blinding Lights". Unlike in years past, he did not have a surprise guest join him for the show, stating that beforehand because he wanted to ensure COVID safety by only having his production team there with him.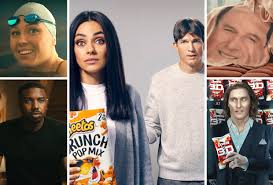 Then there was of course everyone's favorite part of the evening: the commercials. The commercials were star-studded with actors like Ashton Kutcher, Matthew McConaughey, Will Ferrell, Mila Kunis, comedian Awkwafina and singer Bruce Springsteen all appearing. According to reports CBS, who hosted the Superbowl, charged 5.5 million dollars for each 30-second ad. "DoorDash" had a fun commercial with Daveed Diggs singing a new rendition of The Neighborhood from Sesame Street with Big Bird playing a major role in the commercial. While some commercials were funny like "Drake from State Farm" where Drake was the double for Jake from State Farm, others were heartwarming. The Toyota commercial was a definite tear-jerker featuring American Paralympic swimmer Jessica Long. The ad depicts her life from her adoption story to where she is today, a 13-time Paralympic Gold medalist. Oatly, a company that sells oat milk, had its CEO sing a song about how there was no cow milk and although it was laughable they sold out t-shirts and I can honestly say that I too wanted to go buy one. Overall the commercials this year were pretty solid. You can watch all the commercials here: https://www.cnbc.com/2021/02/07/super-bowl-2021-commercials-live-coverage.html
Overall the night was fun, fresh, and exactly what everyone needed, a bit of normalcy with the excitement of the halftime show and commercials. The Superbowl thanked the health care workers, inviting out 7,500 vaccinated workers to honor them. They still had regular fans in attendance, with one escaping onto the field for a mad dash to the endzone, but it wasn't the normal numbers as to be expected. Here's to Tom Brady not winning another Superbowl and hopefully, packed to the brim stadium next year to cheer on new teams to a win. 
Leave a Comment