My Role Model: Rauw Alejandro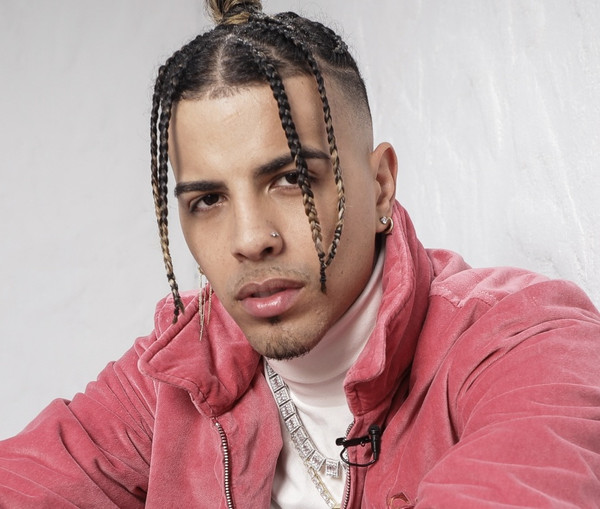 Rauw Alejandro is becoming one of the world's top hits!
Do you know who Rauw Alejandro is? How can he be a role model to his peers and young teenagers? Rauw Alejandro's journey to becoming one of the biggest reggaetón singers is a inspirational story to how he wanted to become a soccer player but then became one of the top reggaetón singers in the world. It shows that while you wish for something as a kid can change as you grow up loving another thing to another. Raúl Alejandro Ocasio Ruiz known as Rauw Alejandro is a Puerto Rican singer who started doing music in 2016 and started getting known ever since. He was born on January 10,1993 in San Juan PR. Rauw never thought of becoming a singer, after he got an injury in soccer, he then started to focus on music.
Before he came to the united states, he was living in Puerto Rico and then his family moved here temporarily, back then his passion was soccer. He loved playing soccer when he was kid, he dreamed of being a soccer player and even wanted to play in the USL League but at the age of 20, he got injured and decided to stop playing after. He has been playing soccer since 7 years old.. After his injury, he thought it was best to focus on another career and chose music. He then found love in music and started his music career doing SoundCloud songs. He has done many collaborations with many artists who started before him and is well respected by his peers and by his fans. In 2020, he got a Grammy award for being selected as " Best new Artist". His father plays the guitar while his mom is a vocalist. As for doing songs, he started small and then started doing songs with other people such as Anuel AA and other people who have gained interest in the music genre. Because of his love for soccer and music, he had role models who were Cristiano Ronaldo( a soccer player) and Elvis Presley (singer and artist). 
 Rauw Alejandro has a passion for tattoos too! He has 25 tattoos which all have meanings behind them. Most of them involve about his faith, family, wealth and protection. One of Rauw Alejandro's huge importance in his life is his faith and family. He was raised in a Christian household and his faith has guide him into being the man who he is now. Even during his adult life, he still has a strong hold of his faith inside him. Family is important to him, he wants to continue doing music and still be able to take care of his family. 
He is a role model to young teens and adults who have gotten their dreams provoked or they can't do it because of family issues or other problems and conditions there. Rauw Alejandro has shown  people that you should always have a backup plan and that you should never give up on something that you need or want in life. He is now very well known to society, has done big hits with bad bunny, Shakira and other other singers. He is passionate with music and is dreaming to keep doing music as years go by. Hopefully, he will have a much bigger platform and has made many different albums, music, collaborations and has won Grammy awards. It's been a few years since he started and he isn't giving up!
https://www.thefamousbirthdays.com/people/rauw-alejandro https://fameimpact.com/rauw-alejandro-wiki/#:~:text=Rauw%20Alejandro%20has%20completed%20his,from%20University%20of%20Puerto%20Rico. https://artistbios.nocapshows.com/rauw-alejandro/