Do You Like Clubbing?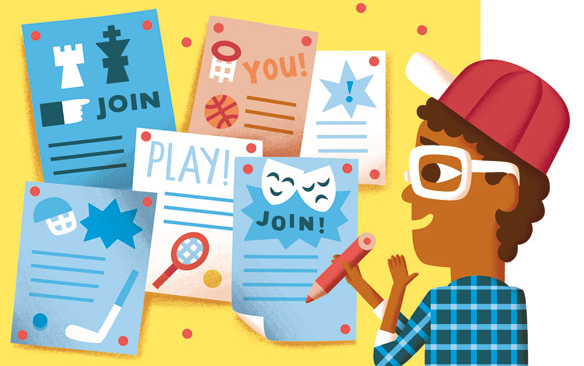 Here at MRHS there are a wide variety of clubs and activities for any and all interested students to join. But don't just take our word for it. Drumroll Please… 
Introducing the 2021-2022 MRHS Clubs and Activities List! 
Adventure Club:
Love to play games? Then this is something you'll be interested in joining. Meeting with Mr. Santoro every Wednesday in the Innovation Center, the club members are now playing Dungeons and Dragons, but they are working on expanding the number of games they play.
Book Club:
If you love books, Ms. Morstatt is your gal! Her student book club meets every 6-8 weeks in the Innovation Center to discuss a student chosen book. Snacks and great conversation are always abundant at the Book Club! Keep On, Readin' On!!
Bel Suono and Show Choir
: Vocal talents in grades 10 – 12 sing your voice out with Ms. Persenaire every Monday evening from 6pm – 7pm in the Choir Room (M-3).
Comic Book and Anime Club:
Interested in comics, manga, or anime? Well, now you can share that interest with others. Join Mr. Hornby and Mr. Santoro as we explore and share fandoms across the multiverse. Meetings held in the Innovation Center. 
Falcon Flyer:
Want to share all of the happenings going on at MRHS with the Community? Then the Falcon Flyer (our online school newspaper) is the club for you. Submit articles and pictures showing the Who? What? When? and Where? of all the cool MRHS and local town events. Submit articles to
[email protected]
or come to one of our bi-monthly meetings Wednesdays in Room 106.
French National Honors Society
: If the French language is something in your interests, then you should definitely check out with Madame Tartaglia. The club is held in room 203.
Interact Club:
Do you like to help out in your community? This club is all about that and more. They take trips to visit senior citizens as well as to work alongside Habitat for Humanity. It's all about positively impacting your community. Meetings are run by Mr. Santoro and Mrs. Lee. 
Keeping It "Reel" Fishing Club:
This sport club is run by our very own angler, Mr. Coviello! He will guide you through the process of preparing your rod and reel and help you fill your bucket with fish from the Oldham Pond on High Mountain Road.  
"The Phoenix" Literary Magazine:
Are you artistic and/or creative? Then you should be submitting your writing and/or art pieces to Ms. Hughes and Ms. Hernandez to be published in the school literary and art magazine. Meetings are the third to last Wednesday of the month in Room 106.
Science Club:
Are you looking to take high school Science out of the classroom and to a new level? Then join Ms. Beres twice a month, the first and third Fridays, in room 111. Each meeting will present something new to experience.
Student Council:
If you want to be involved in the heart of student life at MRHS then this is the place for you. Things like the Bonfire, Badminton Tournament, No Shave November and the Color Run can be credited to our Student Council. Meetings are held monthly in the Innovation Center with Mr. Tavarez. Join Google Classroom too with the code
eteth56
!
Let's Dance Club :
Wanna show off your moves? Do you like K Pop or Hip Hop or just want to dance? If so then you should join the Let's Dance club on Thursdays at 3:00 in room 101 with Ms. Cancian.