Around MRHS: Clubs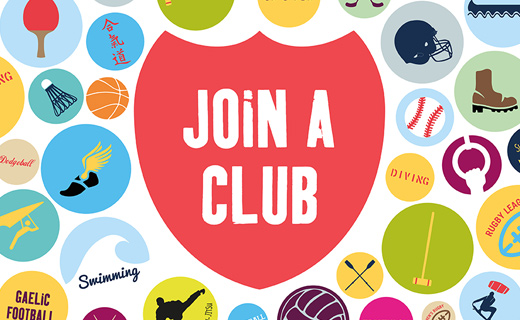 At Manchester Regional High School, you will always find something to do. There are many activities to choose from such as sports, theater, band, or clubs. As a senior who is soon to graduate and someone who has played sports for my entire high school career, before it's too late, I would like to get into some clubs. I sort of regret not joining any clubs these past 3 1/2 years. Though I am definitely to blame for not joining any clubs, I do think that they aren't talked about enough. If they were to be broadcasted or talked about more, then maybe more people would know about how amazing the clubs are at Manchester. Some of the many clubs offered at MRHS are: the Make a Difference Club, the Dance Club, the Comic Book Club, and the Adventure Club. All these clubs have different purposes and attract different people. 
The Make a Difference Club is a club where students have the opportunity to give back to their community. Students do fundraisers to build homes for people in need. Students in the past have even gotten the opportunity to visit old folks' apartments and spend time with them. They really took their time to get to know senior citizens and have a nice lunch. They also had the privilege of hearing amazing stories about the past. A former Make a Difference Club member and senior at Manchester, Melina, described the club as, "One of the most memorable parts of my freshmen and sophomore year." Learning about this club opened this reporter's eyes and made me realize how important it is to be involved in my community. I also like how they took their time to listen to the old people's stories, because older people are often overlooked. We tend to forget that they were young too and they have a story to tell. I can imagine how special they felt after being heard and appreciated. I think the Make a Difference Club is so important because as teenagers we should take advantage of our health and youth and be the ones to change our community and make a difference.
In the Dance Club, students have the opportunity to get together and have fun. They get together and take interest in their chosen form of dance. They dance to different genres such as Korean pop and hip hop. They like to test themselves to see how fast they can learn a dance by watching the video. This club is truly about having fun no matter what your dance skills are like. To join this club you don't need real dance skills at all. All you need is a love for dance and music. As a person that likes Korean pop, this club seems to be lots of fun, and I can see myself joining it soon. To join this club you can contact Ms.Cancian.
The Comic Book Club and Adventure Club are clubs where you can develop your personality and interests in comics. In the Comic Club, students let their creativity free without limits. They talk all about the newer comics and apply the skills they learn in English class. If you have any interest in comics or comic-related things then this club is definitely for you. Just like the Comic Book Club, the Adventure Club also allows your creativity to run free. Instead of comics, students play with their imaginations. By unleashing their imagination completely, students can be themselves or even a cooler version of themselves. In this club, it is easy to make friends because you'll be surrounded by people that are just as creative as you are. "It really helped me find what I  wanted to do in the future, which is psychology. It made me confident enough to believe I'd make an intelligent and helpful therapist. Now I'm a senior, I was a runner up for homecoming queen, and I got accepted into every college applied to with scholarships. " -says a current member, Melina. I find it amazing how a club can help a person become more confident and develop their personality. To join the Comic Book Club and Adventure Club you can find Mr. Santoro and ask about the next club meeting. 
After taking my time to learn about these clubs, I concluded that there is something to do for everyone. These clubs are all very diverse and inclusive. It is really easy to join them and I would encourage everyone to give one a try. Joining clubs have helped people in the past come out of their shells and make friends in the past. If you are a person that doesn't make friends too easily and has a hard time being yourself then joining a club is the right move. I think these clubs should be promoted more around the school, that way it is easier for more people to get involved.