Around the School: STEM Night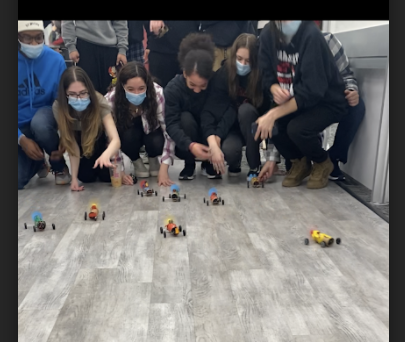 At Manchester Regional High School there are many after school events that happen throughout the year. However these events simply don't gain enough of the attention that they deserve given how much work goes into them. Although things like STEM night events get a decent amount of people, not many seem interested in going despite whatever rewards are offered for people who do show up. Hopefully this article is convincing enough to make you want to participate more around the school.
For a while Manchester has had similar events, an incredible amount of effort goes into planning and setting up for each event. We are able have these events not only because of the organizers but with the help of title funds(federal aid) as well, and in the words of the the head planners for STEM night Mrs.Ala said "MRHS is fortunate to have STEM night activities funded through Title funds, so no money comes out of our own pockets. It is because of such funds, we are able to make each STEM night bigger and better." If even the government is funding these it's definitely worth showing up and having fun.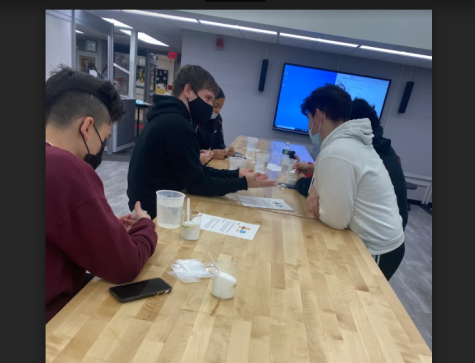 The main reason why these after school activities are so important is because they give a chance to hangout with our friends. After all the work that comes with school and sports things like STEM night, are the best choice to spread an afternoon. As well, one of the purposes of STEM night is to spark interest in subjects you might not have known you have a knack for.  Not to mention that these events are also made by students like you, "STEM night takes a lot of planning and preparation, however, Ms. Beres and I make a great team and have a lot of help from our wonderful students, which makes the event successful." Meaning that these activities are made by people with the same mindset and interests as a teenager.
All the events, not just STEM night can serve as a way to make memories and with more attending there comes the possibility of having more. Since so much work goes into these things by both students and teachers, it isn't much to show gratitude by simply showing up. These activities liven up the school and things would be much more boring if they weren't there to ease off all the stress that comes with high school.