2022 Homecoming Bonfire Event
During fall around the beginning of October, Manchester regional High School hosts an annual bonfire right after the homecoming game. The bonfire is an event celebrated at MRHS every year in order for friends, family, and teachers to come together. The bonfire occurs around the softball field at Manchester, and it has many things to offer such as: food, music, and safety.  Every student at Manchester should have their own bonfire experience because the event is for all MRHS community members to come together and have a blast! 
This bonfire is not just any little regular fire but an amazingly huge fire that reaches higher than expected. It shoots up around 20 feet high in the air in order to keep everyone warm as they celebrate the school's homecoming game for the year.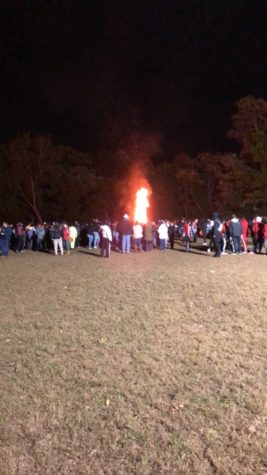 As always there was lots of school spirit for this event and this year pink was the recommended color to wear in order to support breast cancer awareness month. During the bonfire, there were food trucks selling delicious hot food. One student was quoted as saying, "The food was amazing, and I had a blast with everyone, since I got to reunite with some of my friends that graduated."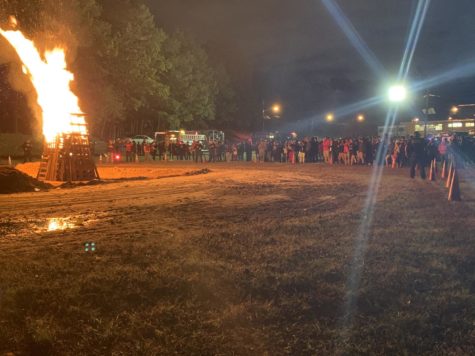 With so much fun, there is always a risk of things getting out of hand, but this did not happen at MRHS. There was plenty of safety around the students. There were many well known cops and the Haledon firefighters helped set up the bonfire and stayed throughout for safety reasons. Parents could definitely feel safe about their kids attending this event. As stated from the previous student, "The event was great, my parents don't usually let me go out, but since it was a school event, they felt I was secure, I'm glad I got to spend time with my friends and teachers."