Cleaning Up Chernobyl
World history is filled with disasters and tragic moments and that has been especially apparent in recent years with Covid- 19 and political events that have poisoned our history even further. We must not forget that tragic events have been seen too many times in history and that was not clearer then on April 26, 1986 in Chernobyl, Ukraine.
On April 26, 1986 a nuclear power station during a reactor systems test destroyed Unit 4 of the station. The accident allowed a fire to ensue immediately afterwards which allowed nuclear materials into the environment. The Chernobyl Accident is one of the worst environmental accidents that the world has seen and the impact that it had on workers and people who lived near the station was unprecedented.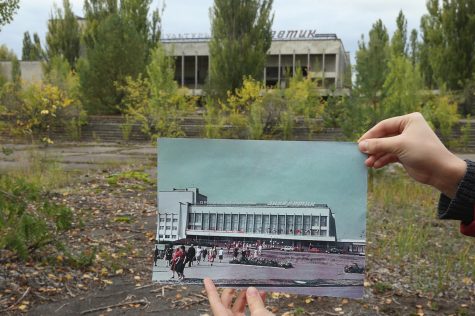 IAEA and UNSCEAR reported that the psychological aftermath it had on workers was a widespread case of suicides, alcohol abuse, and apathy. Also, while there is no concrete evidence of increases of solid cancers or decreased fertility, there is some evidence for an increase of leukemia or congenital malfunctions in workers who put themselves at risk cleaning the site. However, after all of this tragedy and everything that has happened to Chernobyl, there was still light to be shed upon this dark moment in history.

Exlterra, a company which was co-founded by Polish- American Andrew Niemcyzk, was established in 2013 and is known for their novel technologies that have not only been able to safely clean radiation- scarred lands but also transform hydraulic power and boost the nutrition levels of trees. Exleterra is leading in the recovery of the Chernobyl accident in Ukraine. The Swiss based company reported that after only one year of decontamination they saw 47% decrease of radioactive pollution in the soil of Chernobyl and in the air above the ground an average of 37%. Exlterra has done so much good for not only the Chernobyl area, but the people of Chernobyl as they now don't have to worry about the air that they breathe or the soil they have to use to plant. Andrew Niemczyk's company Exlterra has done wonders for the environment and proves that no matter how much darkness has been put out into the world, society will give back nothing but light.