Give Kids The World
In this season of Covid and natural disasters, it's easy to forget that the are good things happening in the world. In central California, has launched their second annual holiday lights extravaganza, running until Jan 2, 2022. In this event, the organization lights up thousands of lights to create a light village. This attracts thousands of people from all over the country. The main purpose is to raise money for sick children and their families.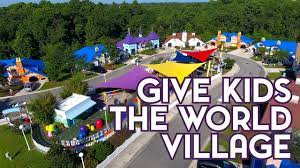 "More than 92,000 guests attended Night of a Million Lights in 2020, named by USA TODAY the "Number One Thing To Do In Orlando In December." This event has been a success due to the amount of people that come every year. This event provides sick children with the opportunity to go on a weeklong vacation at no cost. "Illuminating the Central Florida skyline, the 52-night open house will once again provide the public with a rare glimpse inside giving Kids The World Village, an 89-acre, whimsical nonprofit resort that provides critically ill children with magical weeklong wish vacations at no cost."-Goodnewsnetwork.org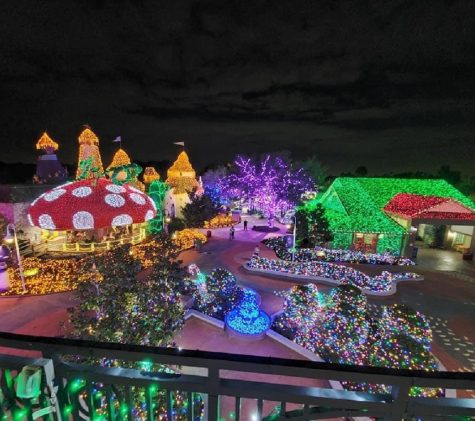 The hard work of the people making this happens really pays off. "Taking nearly two months to set up, and run by volunteers contributing more than 30,000 volunteer hours, this year's Night of a Million Lights enhancements will include a 360-degree dancing lights show encompassing 21 fully-programmed buildings set to music, with six 3-minute holiday vignettes playing each hour that feature testimonials by GKTW wish children and their artwork."-Goodnewsnetwork.org
In conclusion, there is still good in the world. There was a lot of money raised for sick children. Now in these holidays, the sick children and their parents will have something positive to look forward to which can help them get through the difficult situations they are in. "last year grossed $2.8 million to make wishes come true for children struggling with illness and their families," spokesperson Cindy Elliott told GNN."-Goodnewsnetwork.org If you are interested in supporting this event, tickets start out at $25 depending on the date and add ons. Discounts are available for groups of 25 guests or more. To learn more and purchase tickets before they run out, visit www.gktw.org.